Today Eliot and I are traveling to Washington, DC to look for apartments...by
MEGA BUS
.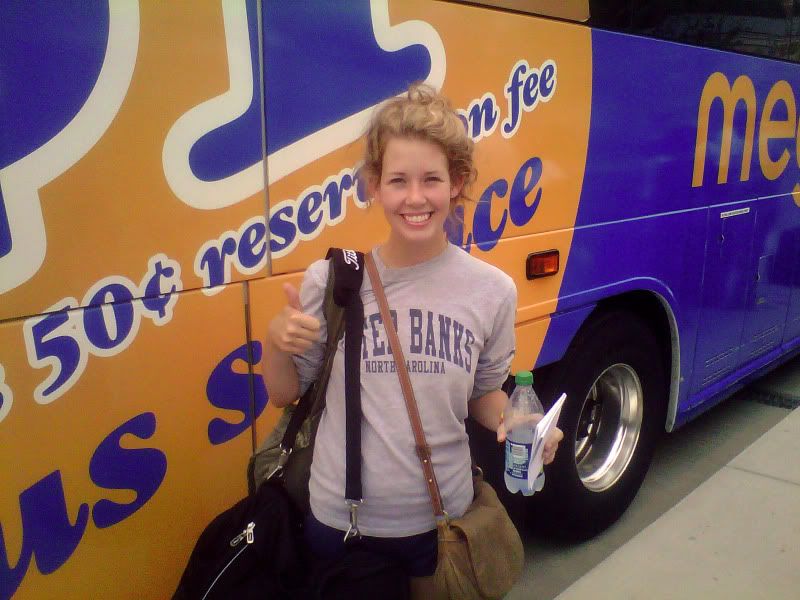 The potential of this bus is huge in that it could cost as little as a dollar for a one-way trip; an extremely enticing option for your money savvy travelers...like us. In total, Eliot and I spent a measly $32.00 to get the two of us from Tennessee to DC and back again - what a steal.
Our driver has approximately three teeth, but there is also free wi-fi. Win, win.
So our next feat will be to see if we can conquer finding an apartment and signing a lease in our two-day time frame.
Wish us luck!