What a fun filled, fantastical weekend!
In case one isn't up to date, this weekend some of my family and I drove down to my birth town of Shreveport, Louisiana for a cousin's wedding.
This summer has been wedding fever; I've never been to so many in such a short span of time before.
And yes, I've loved them all.
Here, in brief, is what I and my family delved into these past few days!
1.
My grandpa and I dug up some of my dad's old
Rolling Stone
magazines- you know, when it was in its prime. Such an amazing find! I'd like to frame some of these covers for my future home.
2.
My grandma showed me one of her favorite handmade cards created by yours truly. She briskly walks up to me, hands me the piece of paper and says,
"Summa Cum Laude?"
Substitute "Grmol" with "Grandma" and "Viltin" with "Valentine" and it should read more clearly. Somehow though, I managed to catch the silent "k" in the word "know."
3.
I got a chance to meet my new baby cousin- well, first cousin once removed I suppose would be his technical title (in relation to myself). His name is Boston, and he is perfect!
4.
Two of my uncles and my gal pal cousins, Leah and Ashley, went out on Friday night and had a bit
too
much fun.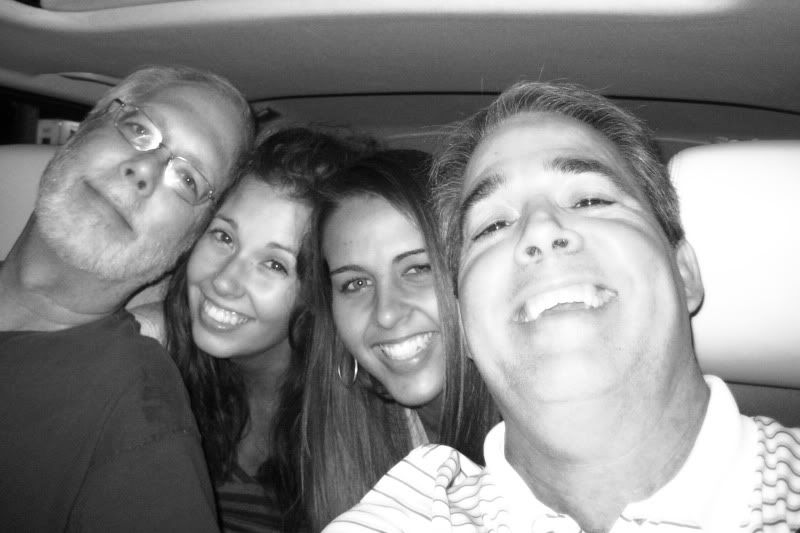 5.
Saturday night was the reception dinner- great food and great people along with beautiful, tear jerking wedding toasts. What more can I say?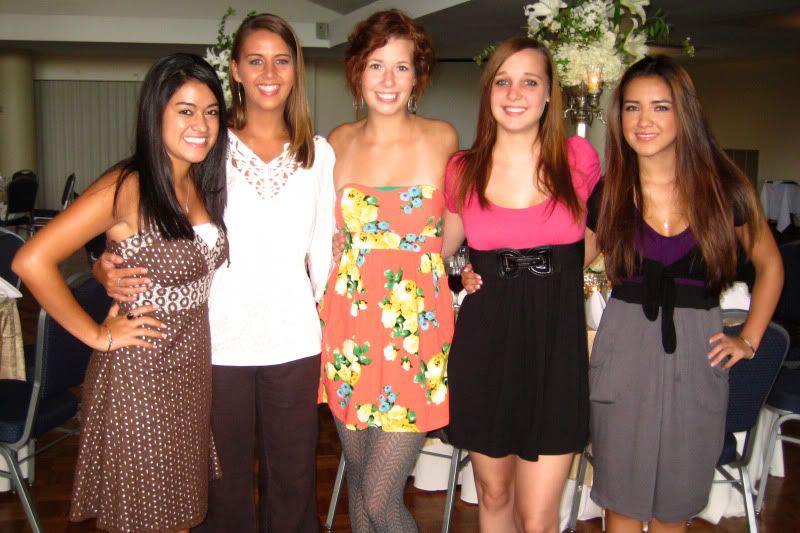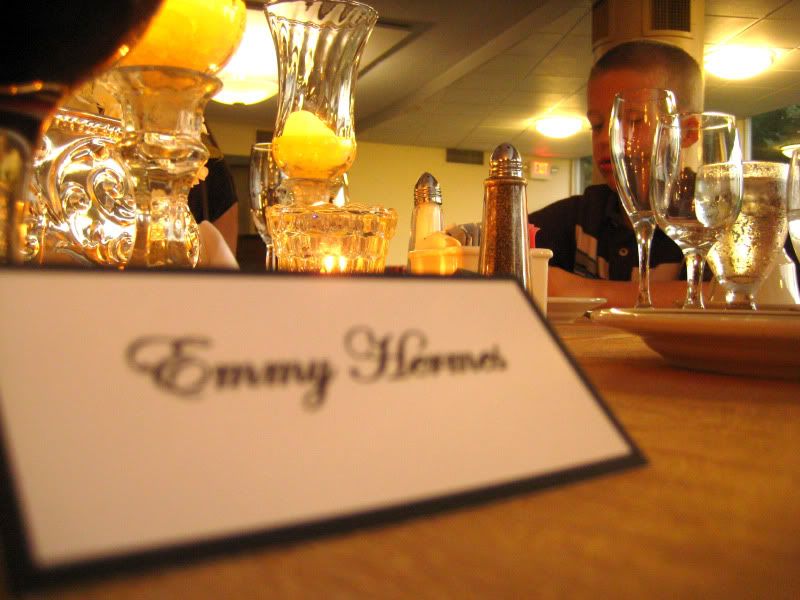 My cousins and I sure have grown and matured since our last
wedding
together, huh?
6.
Before the wedding on Saturday, I was introduced to the finest strawberry pie throughout the land (according to Southern Living) at Shreveport's original
Strawn's Eatery
.
7.
Finally, the wedding ensued. And we all know what the best part of a wedding is, right?
The reception, of course!
During the reception I...
spent time with my beautiful sisters...(I say sisters because one of my brothers didn't come, and the other spent the entire trip, no exaggerations, on his Nintendo DSI.)
...caught a
piece
of the bouquet (to which I told Eliot this must mean 'I'm on the right track' ;))...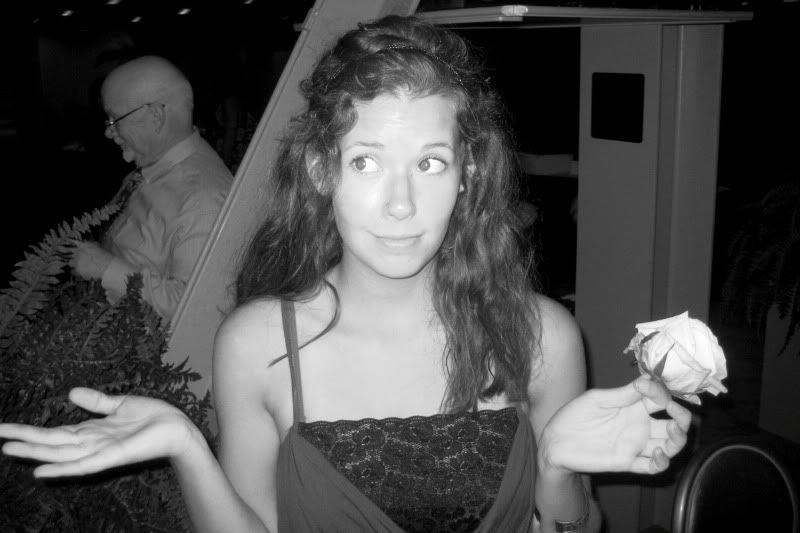 and danced, danced, danced!
(photo courtesy of my Aunt Vicki). Yes, I truly dance like this. And it's awesome.
Needless to say, we were all terribly pooped by Sunday morning, but we still had a 9 hour drive to embark upon. My littlest sister and I shared the back seat of the vehicle. During the trip we slept, listened to lots and lots of music, and made friendship bracelets.
My family is just way too much fun for words.
I couldn't ask for anything better!
Thanks so much for contributing to a fantastic weekend!