I am a big believer in
signs
.
Many of you are aware of the internal
struggles
I've been battling lately about my future.
When I first began discussing changing the direction of my near future, I went to my boyfriend for some advice. He was very much on the band wagon of me pursuing something creative, perhaps photojournalism or freelance writing. We both know that I couldn't live my life happily in a 9 a.m.-5 p.m. office cubicle.
Literally three minutes later, I was notified on my Blackberry of several photo comments on my Facebook albums, all of good accord.
Then, the following night I received a message on Facebook from a girl I knew in high school. She is getting married in June and, judging solely by what she's seen on my Facebook page, wants me to photograph her wedding!
And now for the icing on the cake...
One day last week as I was venting all of my troubles to a good friend of mine over a hardy helping of sushi, I opened my fortune cookie to find this: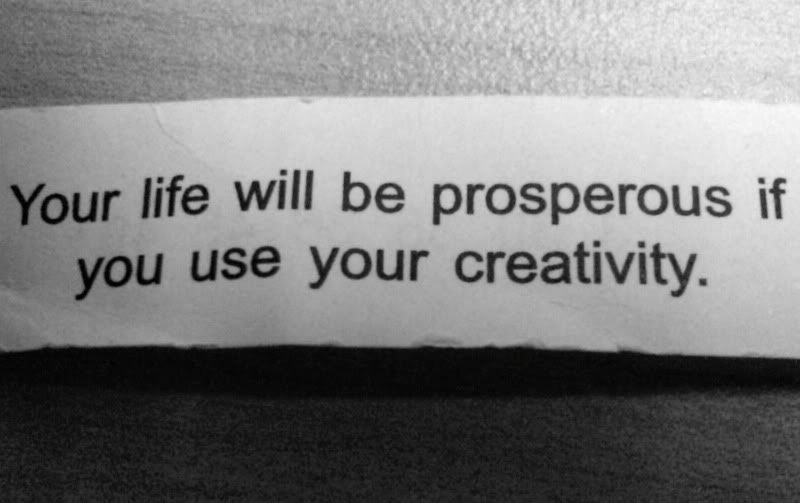 It seems that every time I begin to question my final decision, something else happens to restore that extra shot of reassurance.