This weekend I get to go home!
I can hardly believe it! I haven't been able to travel back to Nashville since
Valentine's Day
! And I hardly count that as it is since I was spending most of the weekend with my boo anyway.
Tomorrow night Eliot and I are driving directly into Nashville to see
Daniel Tosh
perform at
Zanies Comedy Club
. It was my birthday present to him. Neither of us have ever seen a live comic so I think it will be a lot of fun!
Then, my Saturday is completely devoted to Lindsey interspersed with family time.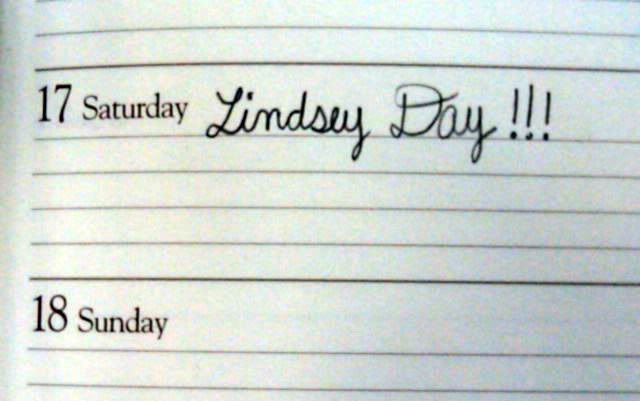 Linds, I've had this written in my planner for weeks! It has been nearly 3 months since I've seen your beautiful face, and I can't stand that.
Nobody
understands our relationship!
How in the world am I to write this paper that is of pressing importance when I am so excited about what is to come?!