For a week or so she simply posted some of her favorite photographs, no rhyme or reason.
I really really
really
like this idea, and seeing as how I have
more
than enough pictures, I'm going to start posting some of my personal favorite photographs every Sunday.
I think that I could make this last a long while =)
Thanks Cole!
My goal is to only include those taken with film, but we'll see where that takes us.
Below are photographs that I've acquired with help from my Aunt. They are photos of my mom and her sister as children, and I
heart
them. I love the look of old pictures- something as simple as two sisters posing in the front yard looks so vintage and neat.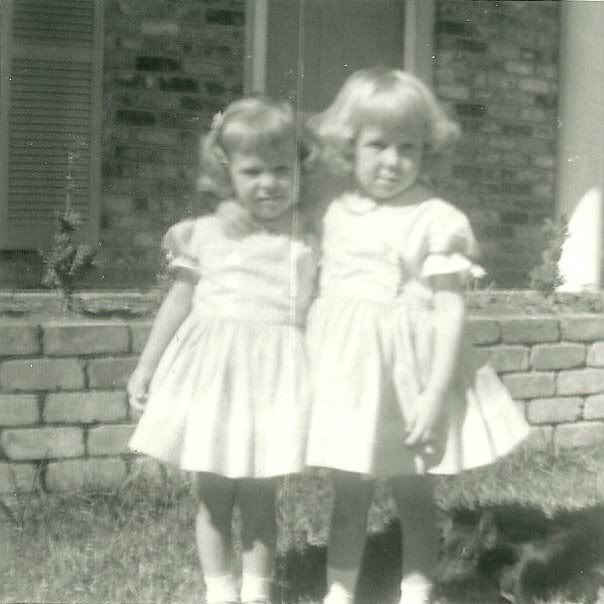 I love my Aunt's porcelain doll face and my mother's toothy and conspicuous grin. I would attempt at forming a quick whit about her hair, but I think that the do speaks for itself.
I've come to the conclusion that the reason photographs look more appealing in this decade is the fact that automobiles were much more photogenic back then.