Some of you may know already that I am currently interning at a local Knoxville rock radio station. I predominantly help out with the weekly morning show two days a week.
Recently,
J LaLonde
(host of the morning show) has somewhat put me in charge of photographing all of our guests. While I don't consider myself an expert in photography, I
do
tremendously enjoy it so I am absolutely flattered at being given the opportunity.
Last week Pennsylvania-based rock band
Halestorm
paid the studio a visit before their Wednesday night show at
The Valarium
. We always try to make our guest appearances as interactive as possible so we decided to get our game on with Halestorm and play Rock Band while on air.
The group consists of brother and sister Lizzy and Arejay Hale (Lizzy as lead vocals and Arejay on drums), lead guitarist Joe Hittinger, and bassist Josh Smith.
For those who don't know, Halestorm was formed in 1998 while Lizzy and Arejay were in middle school. They released their self-titled debut album in April of '09. Since then, they have graced the cover of many a magazine and have grown immensely popular within the modern rock community.
Collectively, these guys were some of the most down to Earth people I have ever met, and Lizzy's voice is absolutely stunning. I would recommend downloading "I Get Off" or "It's Not You" for a good example of their music. And if you
really
want to get a kick out of something, go to iTunes and preview the "Don't Mess with the Time Man" album. It is a very different sound from a very pre-teenesque Lizzy and Arejay.
Here is a small portion of the photos taken during their visit: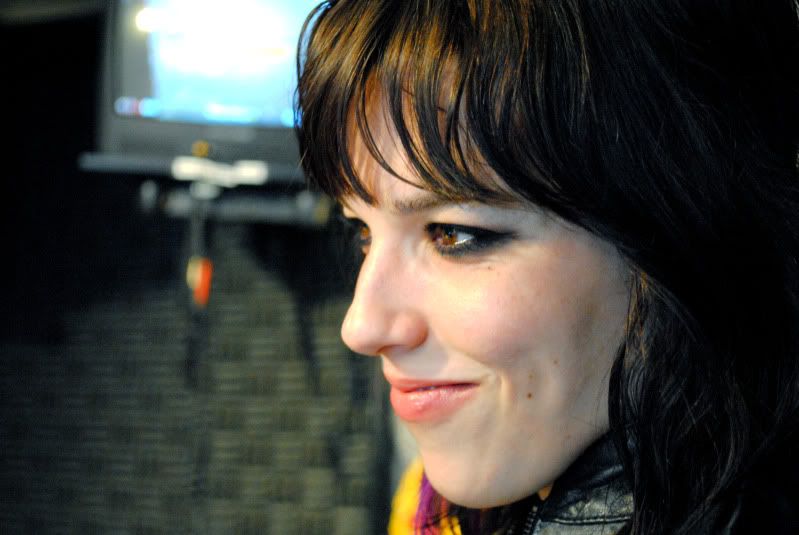 Lizzy Hale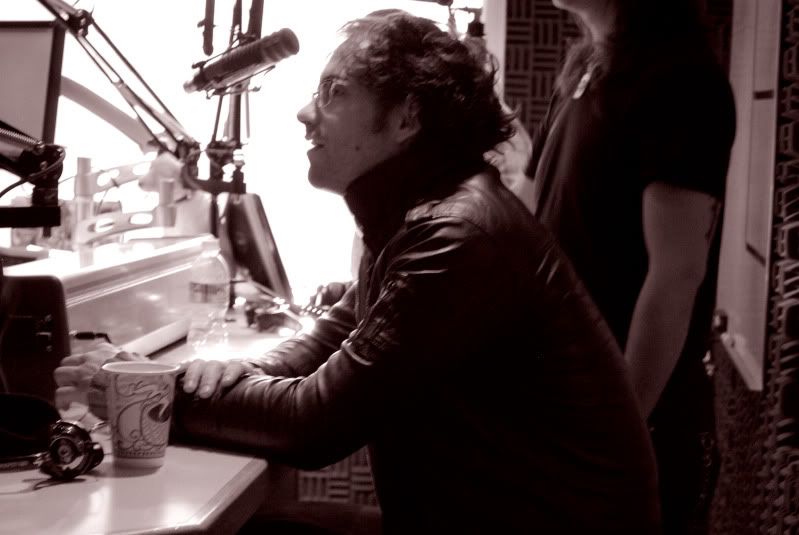 Josh Smith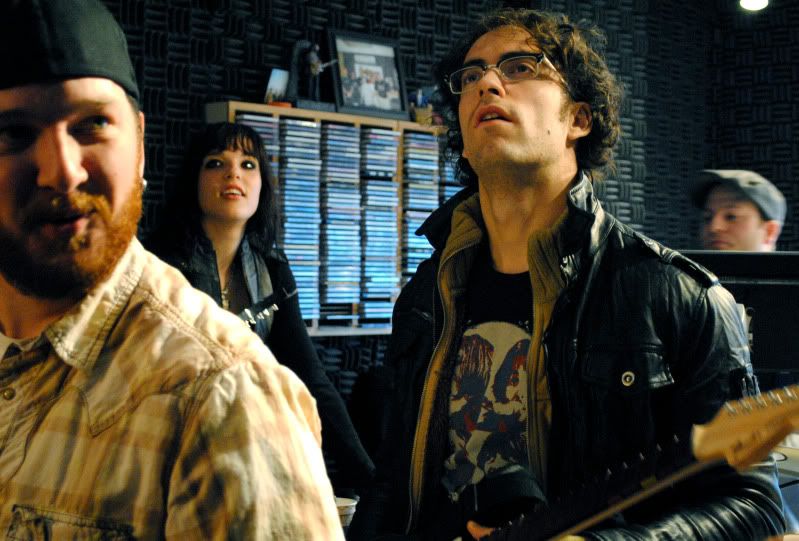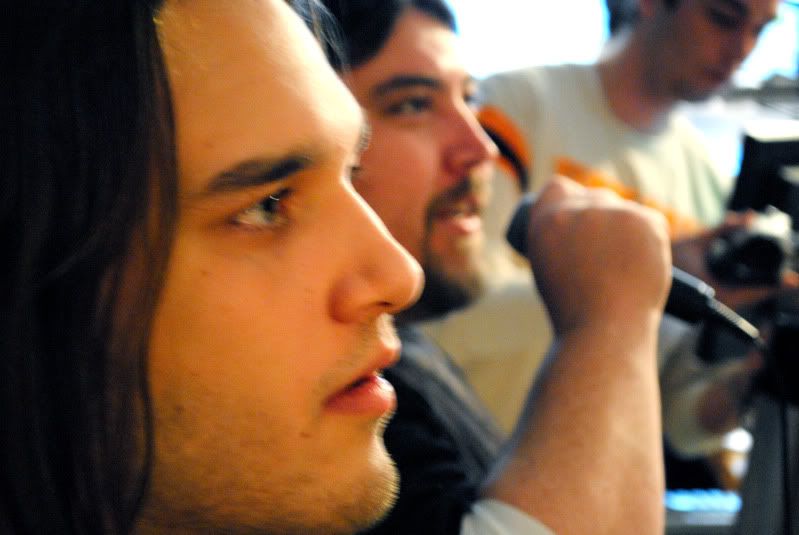 Arejay Hale