I am not a seamstress by any stretch of the imagination, nor do I pretend to be.
I am, however, the
queen
of alterations.
My best friend actually gives me quite a hard time about it when we go shopping. There is the common logic that if you don't
love
it, then
don't buy
it. But I just can't help myself! If I see something that has potential, I
need
to buy it- then alter it, and thus, make it my own.
Like my graduation dress, for example. I bought the dress forever ago, and I've worn it once only to discover that the fit wasn't quite as flattering as it had looked in the store (story of my life, right?).
In the beginning, it was a run-of-the-mill strapless, floral dress with a singed waste and a matching, removable tie that belted at the singe.
Its pattern alone is actually what tempted me into buying it.
This morning I decided that I was determined to wear it to my graduation ceremony tomorrow, despite its flaws.
So what did I do?
I altered it, of course!
The process was simple, and the transformation is subtle. However, I think that it gives it a lot of flair (more than it had in the first place, that is).
First, I replaced the waste tie with a trendy belt. Then, i sewed the tie onto the top of the dress and transformed it into a halter strap, which created an entirely different look (and fit)!
I think that it might rank very close as one of the most ragtag sewing jobs ever, but hey, it works!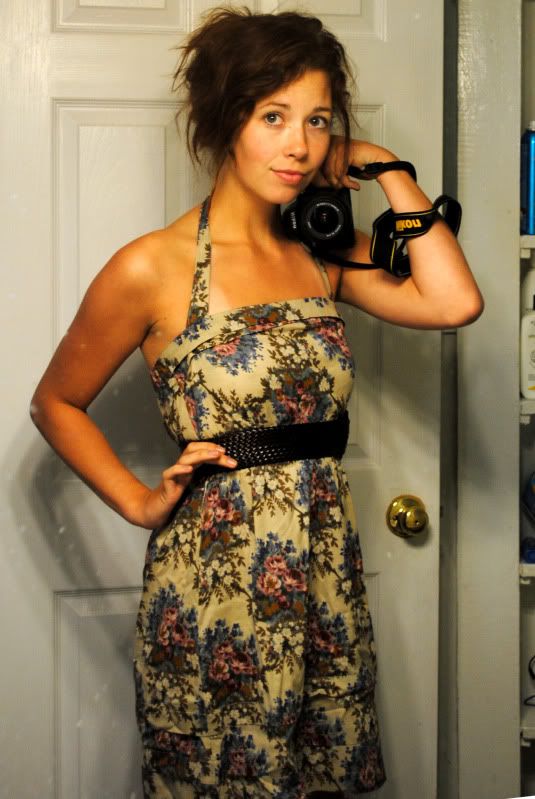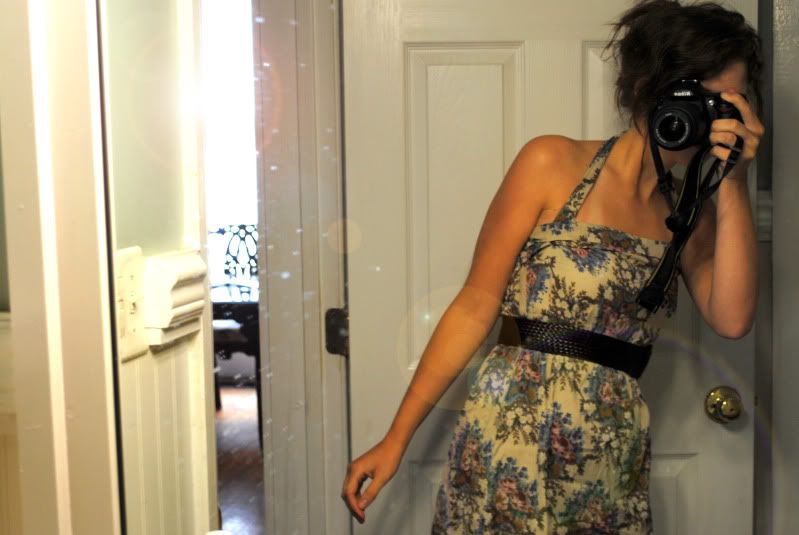 Now, just add some accessories here and there along with a pair of brown strappy sandals, and it's good to go!