Due to the feedback that I have gotten this semester in my Advanced Photojournalism course, I have finally begun to think of myself as a decent photographer- that is to say, a decent photojouranlist.
Photojournalism is quite different from art photography, which is very important to note. With art photography, the sky is the limit in terms of the subject, editing, time, etc.
Photojournalism, however, requires a specific subject or event that you must capture within an alotted amount of time.
And trust me, the subjects are not always the most aesthetically pleasing to photograph.
What is so challenging is the fact that you as the photographer must become very personable and outgoing. You really have to connect with the subject in a very small amount of time.
The photographs have to be very realistic as well. They are, after all, subject to potentially being included in a news or feature story in some sort of print media or on the internet. Therefore, the public must be able to distinguish what the photograph is of, and they must believe it.
I love the challenge of taking pictures of ordinary objects, events, and people as creatively as I possibily can, but still keeping it simple and realistic.
Here are some examples of the projects we have had thus far.
This first group of pictures was a portrait assignment. We had the option of shooting an athlete or an artist because they tend to be very passionate about their crafts. I called up one of my friends from high school named Laura, who is a very talented painter. I hadn't talked to her in years so this is where my personable people skills had to come into play.
To me, shooting a group of portraits was more than capturing her with her paintbrush pretending to paint on a canvas.
I wanted to show an interaction between her and her craft, and here are some of the things we came up with collectively.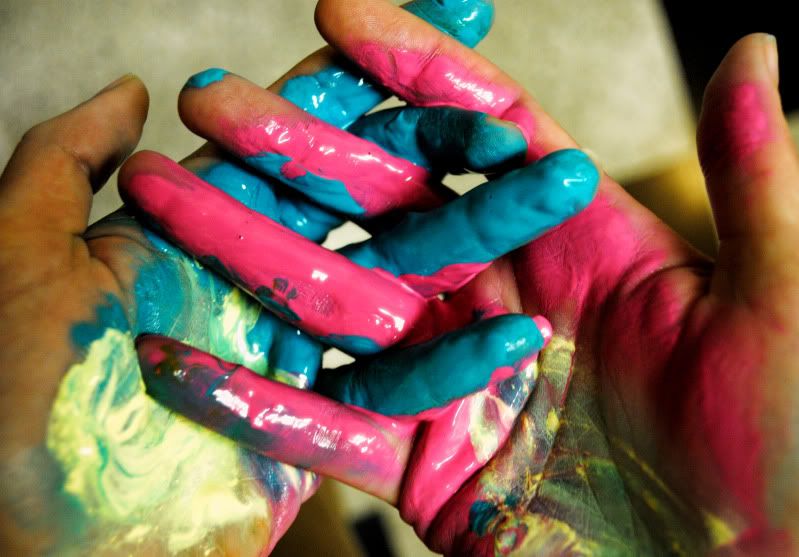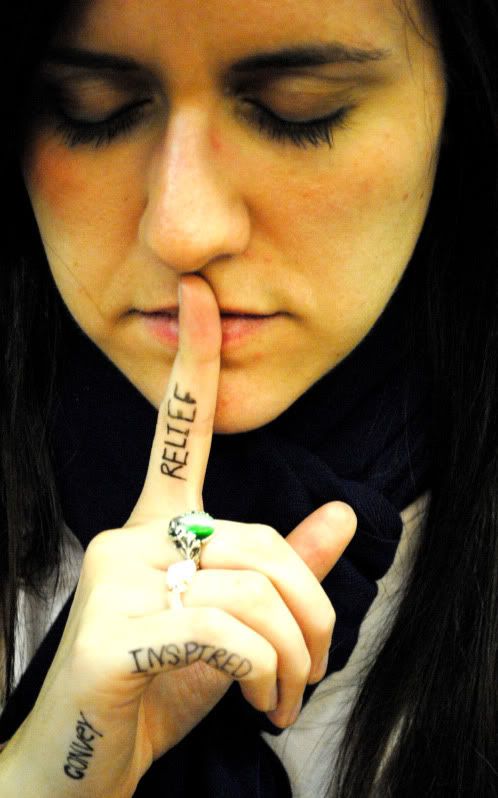 The next series of photos was for a weather feature- not just taking pictures of scenic mountains with snow on them, or rain.
We had to try to capture human interaction with the weather, and I tried to do it as creatively as I could.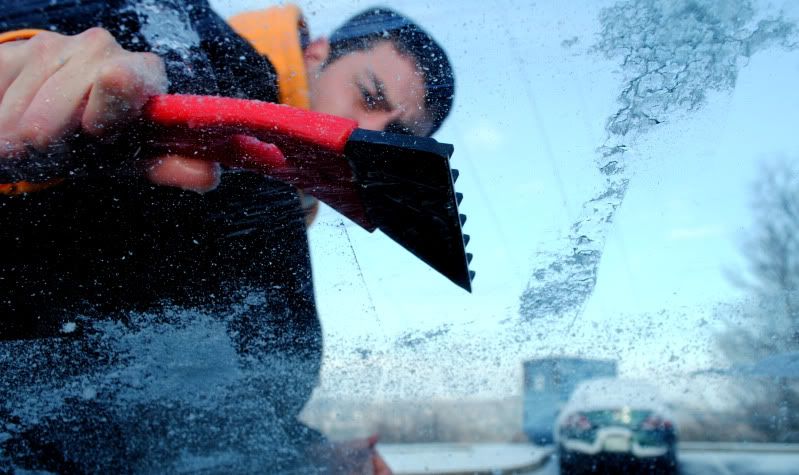 This last photo is a bit of a stretch and is borderline scenic. He wanted human interaction, and I was a bit too abstract. I liked the fact that the plant was still green and living within the dead of winter. He wasn't as keen on the idea, but as a whole my professor liked my shots.