With my incessant need to go go go [anywhere], it is a welcome feeling to find reason to be content and appreciative of the here and now.
Earlier this week I was given the opportunity to work as a Production Assistant for the 2011 Country Music Television Awards' Red Carpet. It was my first freelance gig out of college that had anything at all to do with my major, and downtown Nashville never seemed so alive.
two days, long hours, heavy equipment, and countless celebrities...
(who were all unbeknownst to me with the exception of Justin Bieber, Sheryl Crow, and Nicole Kidman).
When I wasn't fulfilling the necessary tasks on hand, I was able to get to know some of the other assistants, and together we found out that the right pass can get a person anywhere. During our down time many of us found ourselves sneaking off to listen to the performers' sound checks - Lady Antebellum, Sheryl Crow and Kid Rock, and the Zac Brown Band.
Though the experience would have been even more monumental had I actually listened to current country music on a regular basis, it was probably a good thing that I don't as I know I would have been too terribly star struck to work and learn.
Here are a few shots that we were able to capture on set - many of which were taken with cell phones so the quality is lacking.
the Biebz [in the white] and I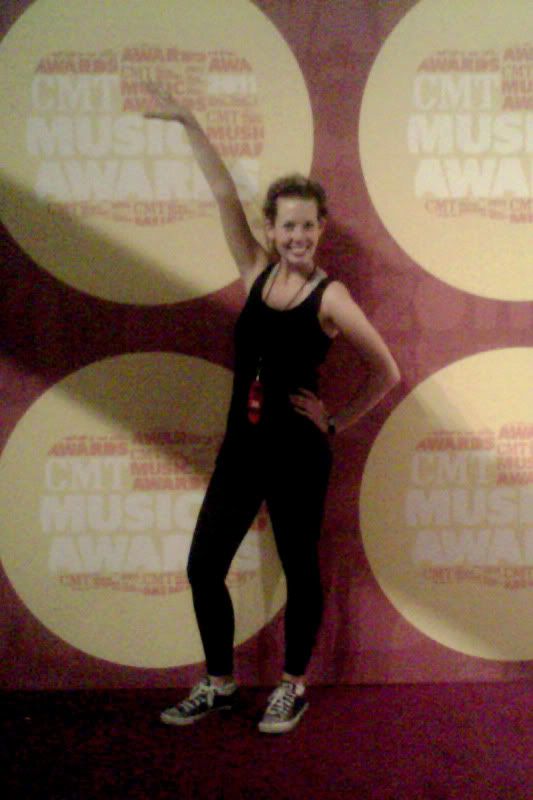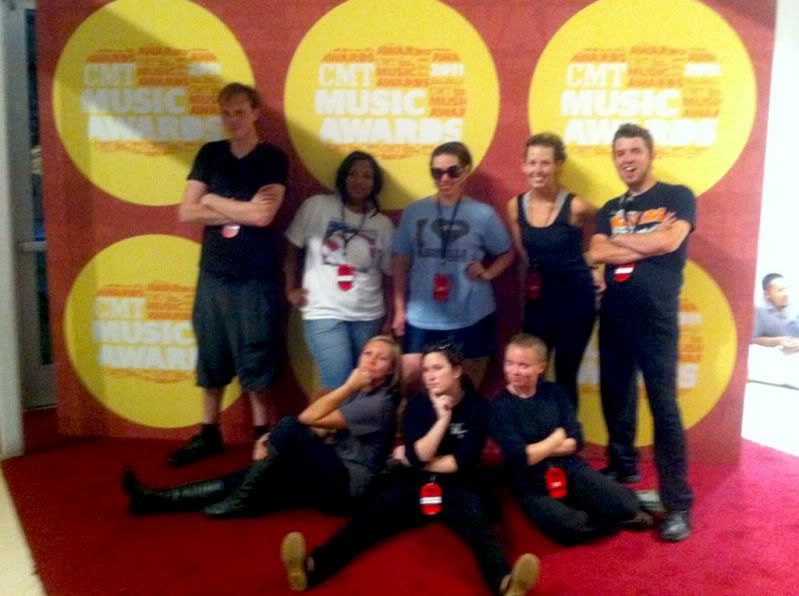 some of the production team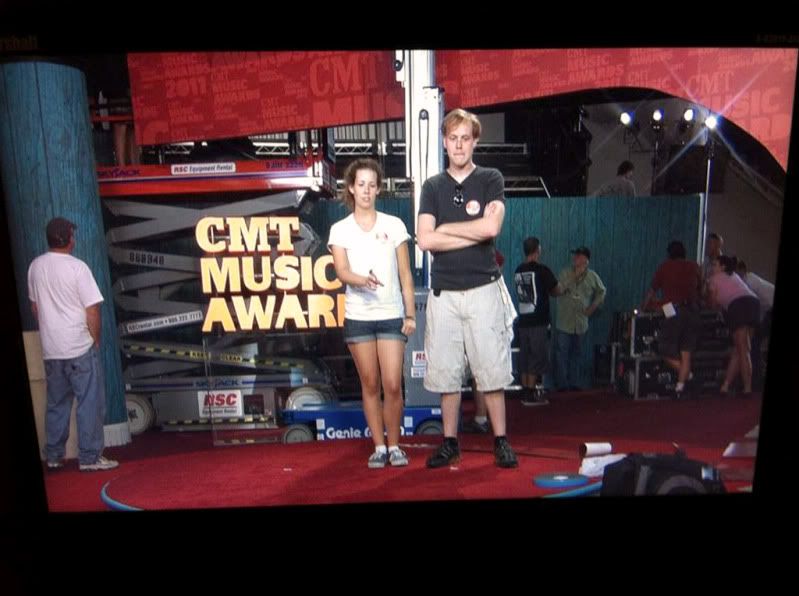 a still of me standing in for the hosts on Day 1 so that the camera crew could effectively resolve angles and shots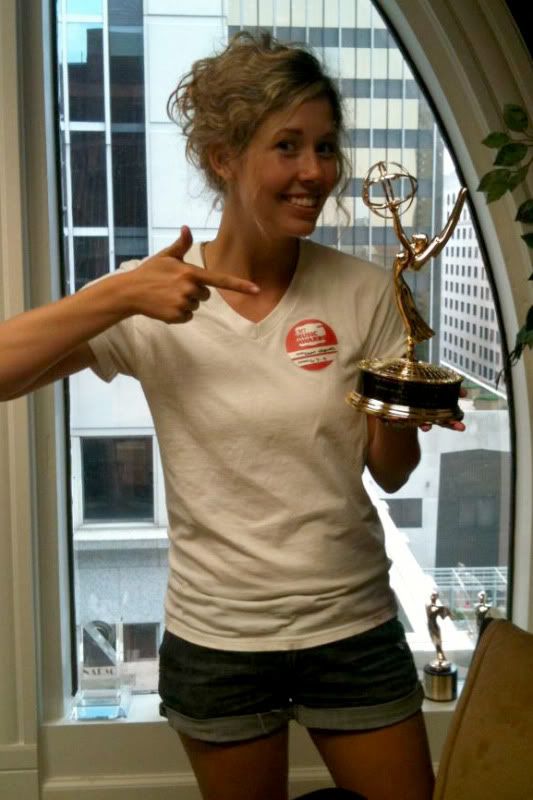 sneaking a picture of myself holding a real Emmy Award - I mean, I just had to...