I'd like to ask everyone to do me a favor.
My college radio station that I volunteered with for over a year is in the running to win an
MTV Woodie Award
. Don't let the "MTV" in the title mislead you;
this is an honor that recognizes the best college radio stations in the country
.
This is such a great thing, and I can tell you from experience that these guys deserve it! The station is 100% student-run and its crew strives constantly to play only the best of independent artists and does a great job in keeping a variety in circulation that appeals to the masses of the nearby area. Need proof? Feel free to run some live streaming action via internet. You may even have the opportunity to hear some of the budding journalism students practicing their disk jockey skills (this used to me!!)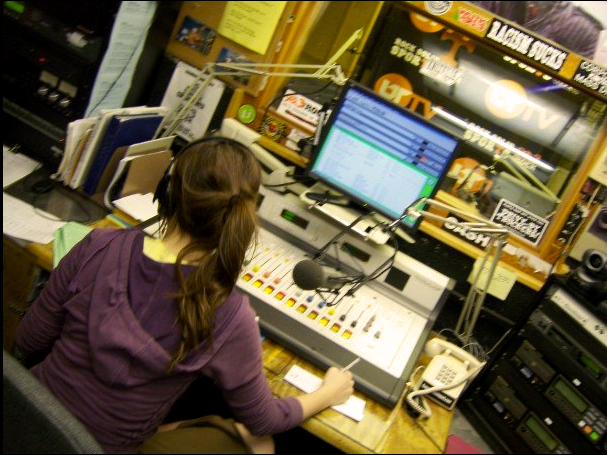 I have already voted multiple times and am asking you to do the same.
If you care anything about the sanctity of independent artists and their work, check out
WUTK 90.3 The Rock
and click
HERE
to cast your vote. Our station is the very last that is listed in the right hand column.
Vote as many times as you'd like
! It takes less than two seconds! Go! Do it!
Clickity click!